About a month ago, I discovered the world of BookTube. For those who don't know, BookTube is a community on YouTube where book lovers, like you and me, make videos about books. They talk about books. The haul books. They review books. They do everything based on books. I don't know how it took me so long to even discover it but I have discovered it. I basically spent the last month of my YouTube quota watching videos about books. I have now watched hours and hours of videos. My TBR has increased by about 60 or so books and I have started off my New Year's goal of starting my book collection/library with a bang.
Here's the thing, I don't know why but there is just something about watching people show you their books that is addicting. On top of that, I'm one of those people who totally falls for the hype around a book and so if I hear multiple BookTubers talk about a certain book, I will want to read it. Yup. That is why I managed to add around 60 books to my Goodreads TBR shelf in one month.
Another thing is that BookTubers do a lot of haul videos in which they show you all the books that they bought in that month and in these haul videos you will often hear about the different places that they bought these books and it seems that nearly every single one of these haul videos talks about a website called
BookOutlet.com
. It's a place where you can buy books for "read-iculously cheap." There's also
Abe Books
,
Better World Books
, and
Book Depository
. The first sells used books, the second sells used and new and also donates a book for each book bought and raises money for literacy and has free shipping and the third sells brand new books with free worldwide shipping. Discovering these sites was both good and bad. The good thing is that now I have several ways of buying books, often for cheaper and I don't have to drive anywhere to do it. I can just be lazy and sit in a chair in front of my laptop or lie in bed with my laptop and do my book shopping in the comfort of my own home. The bad thing is that often the books are cheaper. Its harder to control yourself and say no to a book that you've wanted to read when it's cheap. I mean, $4 for a copy of Cinder by Marissa Meyer which everyone talks about and has been sitting in TBR forever!? Yes. Please. I will take that. Buying these books that are oh so tempting is oh so difficult to resist. I know because I'm speaking from experience. I bought a LOT of books this month. I completely blame it on BookTube. I bought more books this month than I've bought in any month in my entire life.
I bought a grand total of... let me do the math... 16 books in the month of January. I might be developing a new addiction, potentially unhealthy (definitely unhealthy for my wallet), and I don't even care.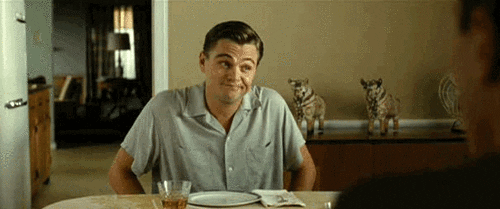 In my defense, they were all books that I've been wanting to read for a long time or books that I've already read and loved.
I'm pretty sure my book collection has doubled. (Not really, but lets pretend for the sake of dramatic effect.)
Because I have so many new books, 13 of which I haven't read yet, I will probably not be buying any books in the month of February. But who knows? Never say never, right?
Also, due to the excessive amounts of books in my TBR I have put myself on a book adding ban on Goodreads through the month of February. I've been on this ban for a few days now and I'm already finding in difficult to stick with it. We'll see how I do in another 25 days. Maybe, in the meantime, I can move some books out of that shelf.
What are your book related addictions and weaknesses?
Good February reading to all!