I realize it's March and we're well into the start of the year but better late then never right? I mean I already kind of had goals I just never wrote them down anywhere... until now. So here it is, my list of reading goals for 2014. I'm putting it out there for the world to see, mostly so I can hold myself accountable for it at the end of the year.
Reading Goals 2014
1. Read at least 60 books.
2. Read books that have been sitting in my TBR shelf for years.
3. Read more books from series that I've already started..
4. Complete 10 series, either those I'm already in the middle of or those that I start this year.
Four goals is all I can come up with right now. If I create more, I'll make sure to add them but until then this is all I have. Also, I originally had this goal of reducing my TBR list but I'm pretty sure that that isn't really going to happen so I didn't include it for the sake of creating realistic expectations for myself.
The Internet is like: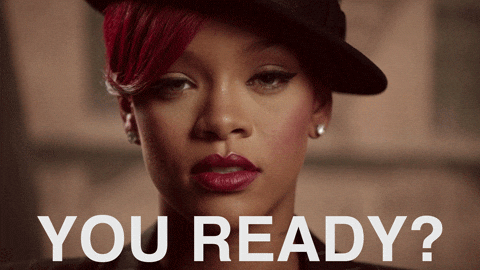 And I'm like: