Today is a big day in book releases for YA and Middle Grade fans! Normally, just one big book release is enough to get us all excited but today we get
three
highly anticipated releases! It's kind of overwhelming actually.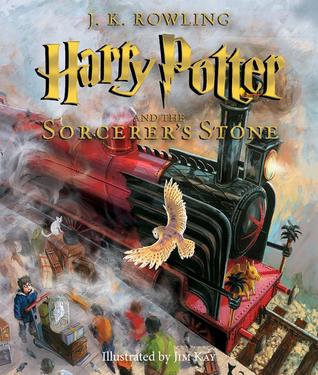 First, we have
Harry Potter and the Sorceror's Stone: Illustrated Edition
(or
Philosopher's Stone
depending on where you are in the world). I've been meaning to re-read the Harry Potter books all year long and almost bought the new UK paperbacks. This illustrated edition was on the very edge of my radar because, for reasons unknown to me, I was thinking that this was basically a Harry Potter graphic novel which I wasn't too interested in. But then I discovered that it was not a graphic novel but
Harry Potter
with pictures!! Lots and lots of beautiful pictures! (Check out some of examples
here
.) Basically, we're getting Harry Potter picture book edition but with all the original words and I'm so excited about it.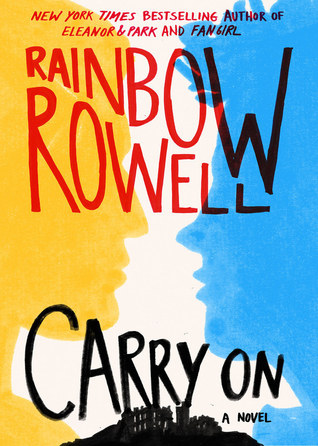 Coincidentally or intentionally, today is also the release day for
Carry On
by Rainbow Rowell. If you haven't read
Fangirl
and don't know what
Carry On
is about, you might be a little confused as what is so coincidental about this book also being released today. To sum it up,
Carry On
is essentially the original story (or an installment in the series) that Cath, from
Fangirl
by Rainbow Rowell, writes fanfiction for. And this series heavily resembles/is modeled after/ is inspired by Harry Potter. Of course, this book is not going to be a retelling of Harry Potter but an original story in and of itself that borrows certain elements from HP.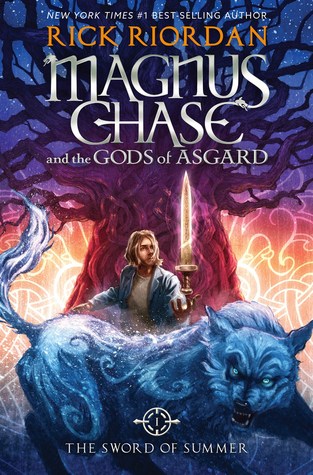 Finally, our third big release of the day is
The Sword of Summer
by Rick Riordan. This is the first book in his brand new series,
Magnus Chase and the Gods of Asgard,
which will be centered around Norse mythology. I may be really behind when it comes to Riordan's other series but I have no plans to fall behind with this one. I already read the first chapter excerpt which got me even more excited about this book and I'm sure we all want to see Rick Riordan's version of Thor, right?