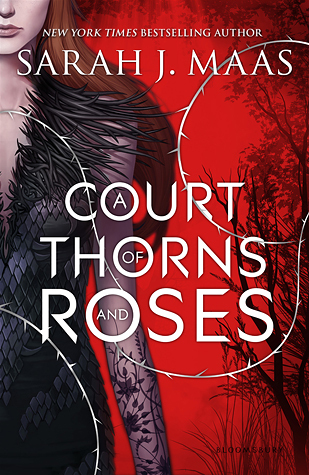 A Court of Thorns and Roses by Sarah J. Maas
Rating: ★★★★
½
When nineteen-year-old huntress Feyre kills a wolf in the woods, a beast-like creature arrives to demand retribution for it. Dragged to a treacherous magical land she only knows about from legends, Feyre discovers that her captor is not an animal, but Tamlin—one of the lethal, immortal faeries who once ruled their world.




As she dwells on his estate, her feelings for Tamlin transform from icy hostility into a fiery passion that burns through every lie and warning she's been told about the beautiful, dangerous world of the Fae. But an ancient, wicked shadow grows over the faerie lands, and Feyre must find a way to stop it . . . or doom Tamlin—and his world—forever.
In case it isn't obvious, I am a
huge
Sarah J Maas fan. She is one of my insta-buy authors and I absolutely love her writing and story-telling and pretty much everything that has anything to do with her. She is seriously amazing and if you haven't yet started the
Throne of Glass
series, you need to ASAP. Trust me.
So, when I found out that SJM was writing another series while Throne of Glass was still going on, I was like,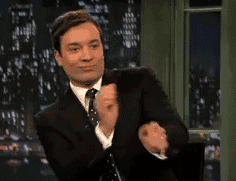 More SJM books? Yes, please. Two SJM books a year? I will never say no to that. Then, I found out that it was a fairy-tale retelling and I got even more excited (which I didn't think was really possible). I've been waiting for A Court of Thorns and Roses for what seems like forever and it is finally here! I am glad to say that the book was just as exciting as I was hoping and that Sarah's writing, as usual, did not disappoint.
ACOTAR is a retelling of Beauty and the Beast with faeries and Fae. As a fan of fairy tales and fantasy, this book is a dream. It's been a few days since I completed it and usually I like to write my reviews within a day or two of finishing the book but, this one took me a little longer to process. I had to get past that crazy, stunning, action-packed, lovely-yet-torturous SJM ending first. First off, let's talk about Feyre (Fey-ruh), the female protagonist/narrator. Feyre is a strong female character (as one would expect from SJM) who has basically taken on the role of caretaker for her family. She does what she can and they barely get by. Feyre transition from the role she plays in her family to the relatively stress free life she has in the Fae kingdom was great. It wasn't quick and it wasn't exactly fluid. The worst thing that could have happened in this book would be that Feyre comes to live with Tamlin and immediately embraces the rich life and doesn't give a second thought to her family. Thankfully, this doesn't happen. Not even close. SJM does an amazing job giving her characters personality and values. She makes her characters complete and Feyre is a great example of that.
Tamlin. I don't really know what to say about Tamlin. He was interesting, I guess. But mostly, I felt like he was the ideal male romantic interest, once you get past the broodyness. Okay, there was a lot of brooding but I didn't mind it that much. He had some great scenes and I would really like to get to know more about him in later books.
Lucien was a little more interesting than Tamlin, believe it or not. He starts off hating Feyre for killing the wolf (who was a Fae) but slowly starts to like her. His backstory is fascinating and if SJM ever writes a novella for this series, I would love to see one about Lucien and his backstory.
Rhysand. I've been hearing about Rhysand for a while now. First, it was from all those lucky folks who got ARCs and then from everyone else who read the book before me. People seemed to really love Rhysand which got me really excited to meet him too. And, for whatever reason, I imagined him to be the Rowan Whitehorn of this series. I have no idea why but that is what I pictured when I thought about Rhysand. So, imagine my surprise when we actually meet Rhysand for the first time. (consider this your official spoiler alert) Initially, he is presented as the bad guy. He's working for Amarantha and Tamlin and Lucien don't seem to like him and he just seems to be evil. Actually, he very first scene where we see him but don't find out that it was him until his next scene, Feyre is afraid of him. And his powers of controlling people's mind and the way he read's people's mind and how it feels like his hands are stroking the person's brain was scary and creepy and nothing about him seems to be good. And then the last 25%-30% of the book happens. And that last bit of the book is so fast-paced and unexpected and FREAKING AMAZING! And of all the surprises, Rhysand was the best one. His alliance with Feyre, the game he's playing with Amarantha, and his relationship with Feyre in general. Can we talk about that very last scene with Rhys!? I mean, what happened in that moment? Why did he look at Feyre with surprise all of a sudden? Am I the only one who thinks that he may have formed a mating bond with Feyre!!?!?!? Rhysand was by far the best character in this book and we barely know anything about him. He was the most interesting and the one I'm most excited to reunite with in ACOTAR #2. Knowing that we'll be seeing more of Rhys in the next book thanks to that deal he makes with Feyre makes the year long wait a little bit easier.
World building. Sarah does world building really well. Heir of Fire is a prime example. The world building in ACOTAR is different than the TOG world, mostly because it's smaller and a bit simpler. This is a high fantasy book but it's not that hard to get into. I think it would be a great starter high fantasy for people who are a little weary of the genre because of the complex world-building. One of the best things SJM does in terms of world building is culture. She does a great job of establishing and incorporating culture into the world and for the different groups of people present in the world. She also adds religion into it as well which is really cool and something you don't see too often.
Overall, I really enjoyed this book. ACOTAR contains all the elements you would expect from a SJM book as well as all the things you love about SJM stories. SJM clearly proves that she is a greater writer, period. Her success and abilities are not limited to the Throne of Glass series and she is obviously capable of telling other stories just as well. I am excited to see what the rest of this series has in store for us and what other stories Sarah has to tell.